Eagle 107 is proud to present the premiere winter festival in the region! Tons of sparkling ice art will grace downtown Market Street. Watch the award-winning First Night Ice Carvers create a giant sculptures in Hufnagle Park. Beautiful historic homes, tree-lined, lamp lit streets and a distinctive downtown shopping district provide the perfect backdrop to the Heart of Lewisburg Ice Festival. Kids love ice sculptures any day–it's art they can touch, and in the park, even sit and crawl on. The event starts on Friday…
Come out for your chance to win the Team ProKart Racing Experience in the MONEY MACHINE. We're also giving away tickets to Nascar and Indycar races!!!*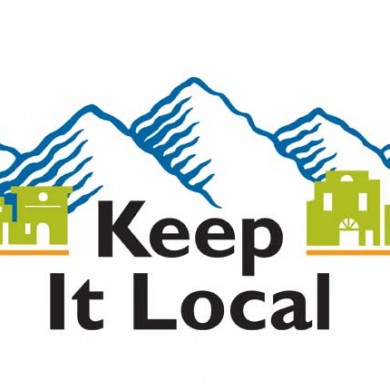 TAKING YOUR BUSINESS TO THESE AND MANY OTHER LOCALLY OPERATED BUSINESSES LIKE THEM IN THE REGION HELPS YOUR HARD EARNED MONEY STAY RIGHT HERE IN THE CENTRAL SUSQUEHANNA VALLEY AND MAKES OUR LOCAL ECONOMY EVEN STRONGER. PLUS YOUR NEIGHBORS, FRIENDS AND FAMILY MEMBERS THAT WORK AT THESE BUSINESSES WILL KEEP THE JOBS THAT MAKE THEM STRONG. WHENEVER YOU DO YOUR SHOPPING, REMEMBER TO SUPPORT THESE FINE BUSINESSES BY KEEPING IT LOCAL.
= Wed, Dec 31 vs American University W 47 – 57 Final Sat, Jan 3 @ Colgate L 62 – 68 Final Wed, Jan 7 vs Lafayette W 69 – 79 Final Sat, Jan 10 @ Holy Cross L 62 – 65 Final Wed, Jan 14 vs Navy W 63 – 65 Final Sat, Jan 17 vs Army W 75 – 81 Final Wed, Jan 21 @ Loyola Maryland 8:00 PM Sat, Jan 24 @ Boston University 1:00 PM Wed, Jan 28 vs Lehigh  W…
If you have any delays to announce, please call 570-743-7885 or email: Newsroom@wkok.com.

Weeknights from 6-7pm on Eagle 107!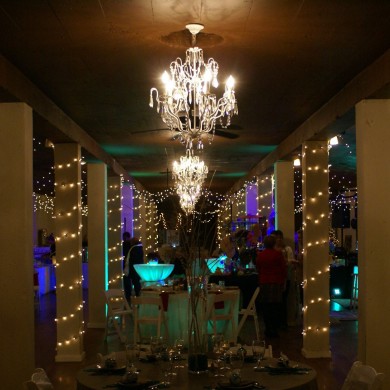 We'll be taking donations for the Salvation Army Food Pantry. There will be food demonstrations, a fashion show, wine tasting, home decor demos, purse swap, and LOTS OF PRIZES including….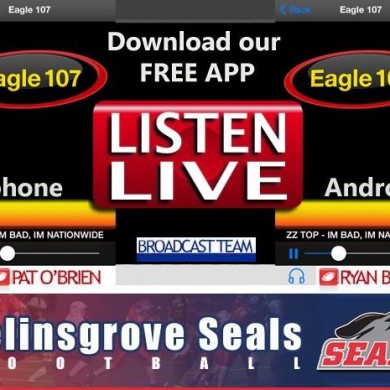 Listen Live    Click here for GameNight Scores Date Opponent Result 08/29 7:00p Central Columbia (Bloomsburg, PA) Location: Selinsgrove High School  W 09/05 7:00p @ Mount Carmel (Mount Carmel, PA) Location: Mount Carmel High School  W 09/127:00p @ Shikellamy (Sunbury, PA) Location: Shikellamy High School Preview Game  W 09/197:00p Shamokin Area (Coal Township, PA) Location: Selinsgrove High School Preview Game 09/26 7:00p Berwick (Berwick, PA) Location: Selinsgrove High School 10/03 7:00p @ Mifflinburg (Mifflinburg, PA) Location: Mifflinburg High School 10/10 7:00p Montoursville (Montoursville, PA) Location: Selinsgrove High School 10/177:00p @ Jersey Shore (Jersey Shore, PA) Location: Jersey Shore High School 10/247:00p Milton (Milton,…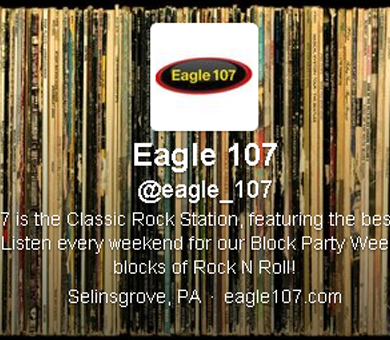 Listen to Eagle 107 anywhere in the world! To listen to Eagle 107 on a Windows PC or Mac, CLICK HERE. To listen to Eagle 107 on your Apple iPhone or iPad download our NEW app here To listen to Eagle 107 on any Android phone use our new DROID APP  CLICK HERE to get it free from the Google Play app store. A note to our contest participants:  Eagle 107's live internet stream at www.eagl107.com operates at an approximate delay of 30 to 180 seconds from its FM broadcast.  Please take that into account when…