Listen Live
Listen to The Valley 100.9 anywhere in the world!
To listen on a Windows PC or Mac
–
Download our FREEAndroid APP
–
Download our Free Iphone APP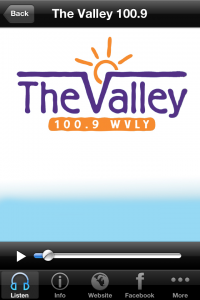 Now you can listen to The Valley on your iPhone/iPad, Android, Blackberry or Palm device with the TuneIn Radio app. Visit your device's app store for the free download!