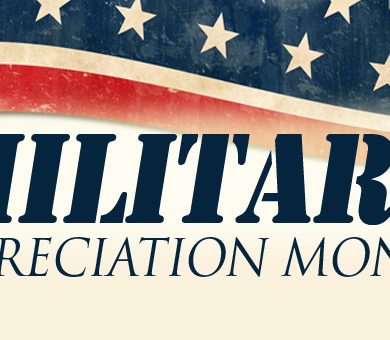 Click the banner above to see more!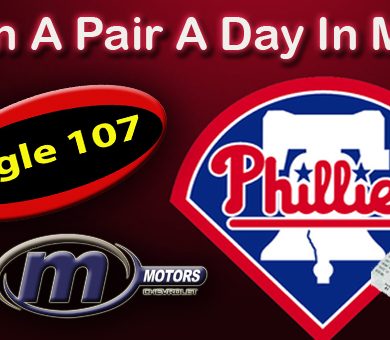 Eagle 107 has your chance to win a pair of Phillies tickets every weekday in May from Murray Motors Chevrolet. Listen to Eagle 107 from 6 am-7 pm Monday through Friday for Phillies Trivia, if you know the answer call 1-800-795-9565 for your chance to win! Ticket Giveaway Schedule: May 4: Phillies vs. Diamondbacks – 6/17 @ 4:05pm May 5: Phillies vs. Diamondbacks – 6/18 @ 3:35pm May 8: Phillies vs.  Diamondbacks – 6/18 @ 3:35pm May 9: Phillies vs….
Vote for the Top 500 rock songs of all time… Let us know your ten favorite rock songs of all-time, then add in two more and we'll count down the top 500 as we begin the 107 Days of Summer for 2017. This year we are RETIRING Stairway to Heaven from the countdown since we already know it would be #1. Use the form below to send us your Top 10.
Click on the banner above for info on Eagle 107's Military Monday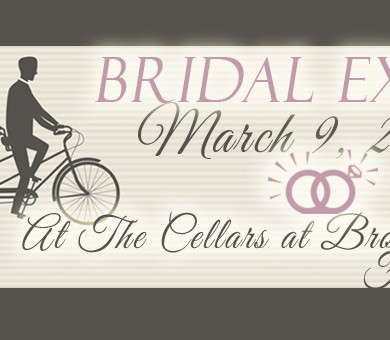 Click on the image above for more details
Ladies, join us for a night of wine tasting, entertainment, cash and carry shopping, food tasting, and more!! Our Women's Expo is Thursday November 17th from 5:00-8:00pm at the Cellars At Brookpark Farm in Lewisburg. It's free to get in and there will be dozens of vendors for you to browse at the Cellars.  Vendors to help you look and FEEL great, businesses to help with your Christmas shopping, wine and food tasting, plus great door prizes!! Plus, do we have the getaway for…
Monday through Friday this week listen for Eagle 107 to play a Guns N Roses song. Once you hear it, sign up below with the title for your chance to win a pair of tickets to the GNR show at Lincoln Financial Field in Philadelphia July 14! To get your tickets to the show now call ABC Tickets at 800-355-5555 or visit abctickets.com. If you can see this, your browser does not support iFrames.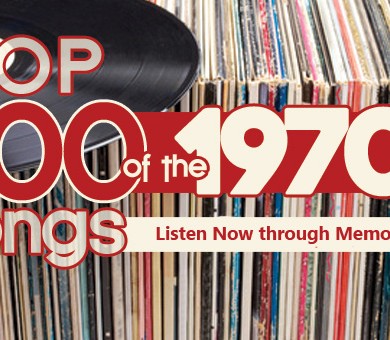 Eagle 107 is counting down YOUR favorite songs of the 70's on now through Memorial Day to kick off the 107 Days of Summer!  Listen all weekend on 107.3 FM, online or on the Eagle 107 app!
Click here to see the soldiers we are remembering on Eagle 107.