Listen Live
Welcome!
You're a click away from listening to the CLASSIC ROCK STATION,

EAGLE 107

, anywhere in the world!
To listen on a Windows PC or Mac with our new V7 Player – CLICK HERE
If you experience issues with the V7 Player, try the our original V6 Player – 
CLICK HERE
.
To listen to Eagle 107 on your
Apple iPhone or iPad
download our app – 
CLICK HERE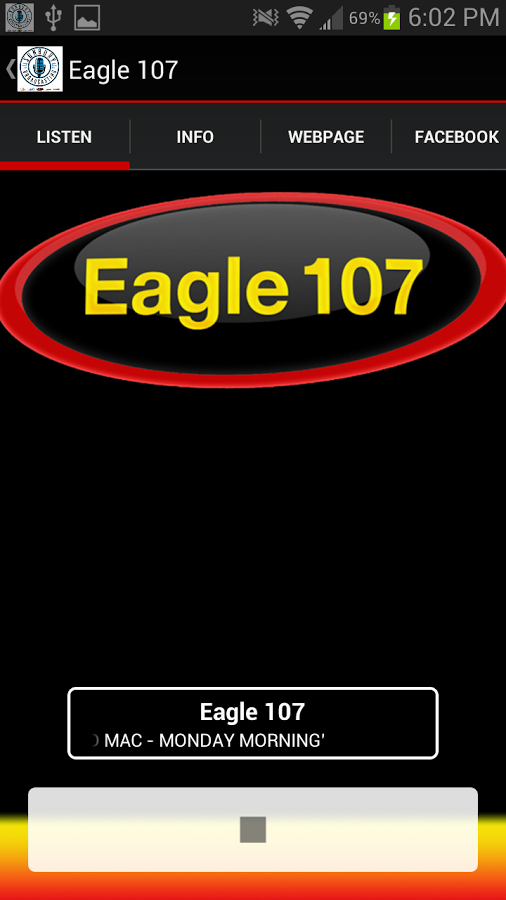 To listen to Eagle 107 on any
Android
phone use our Android App from Google Play – 
CLICK HERE